Christoph Kehren
Internetgeschichten
Having been part of the Scholz & Volkmer team for over 15 years, Christoph Kehren has always worked on the same thing – online campaigns. And the fact that he has never got bored must be due to the very nature of the Internet and a succession of so-called digital revolutions. Looking back, however, he says that the recipe for success for a good digital campaign has remained the same.
When Christoph Kehren joined Scholz & Volkmer in 2001, the Netscape navigator was still being used to surf the Net. Nobody had an iPhone back then and social media was unheard-of. During his studies at the University of Darmstadt, Christoph Kehren met Michael Volkmer, who was working there as a visiting lecturer, and followed him to Wiesbaden to write his dissertation.
Christoph Kehren has worked in various positions in client consulting at Scholz & Volkmer, mainly in the Mercedes-Benz team. Back then, he explains, you had to start by convincing clients not to plough their entire campaign budgets into TV commercials, but to also invest something in an online presence. He was clearly successful in his mission, as he was subsequently involved in developing numerous online campaigns for vehicle launches which received international awards. The latest topics and technologies, for example Macromedia Flash, which was dominant at the time, were always implemented in his campaigns. As a result, the concept of branded entertainment emerged and was used successfully by Christoph Kehren in his first Mercedes-Benz project "7 Years Later".
Later, Christoph Kehren started working for other clients, for example, on online campaigns for adidas and Coca-Cola. During this time, Web 2.0 was proclaimed to be the next big thing, and the increasing prevalence of rapid Internet connections made live streaming of video content possible for the very first time. He implemented this technology in the "Coke Zero Live Race", a campaign in which users could control a Carrera race track from home in real time. The adidas campaign "The Twelfth Man" also functioned in real time, featuring Christian Ulmen in the role of FC Bayern superfan Frerk Ohm who had to do tasks assigned to him live by users.
Then social media arrived, and online campaigns changed again. Viral distribution opened up new opportunities. All of a sudden, contents – providing they were successful – could spread massively without brands having to invest in huge media budgets, and campaigns had the potential to become Internet phenomena. The best example of this was the "Trink ne Coke mit..."(Share a Coke) campaign which performed so well that it was awarded a Golden Effie in 2014.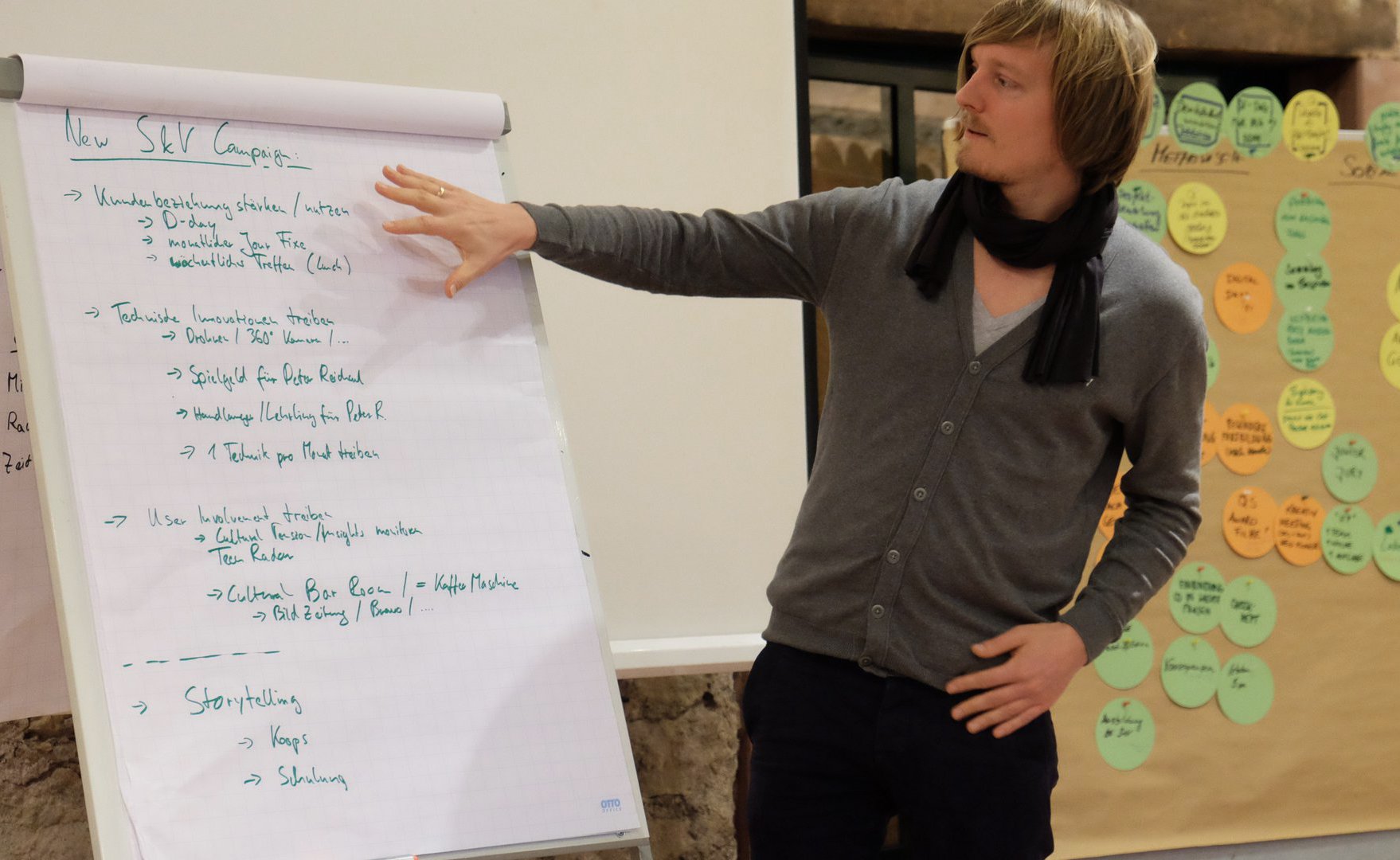 The recipe for a successful digital campaign is simple, says Christoph Kehren: Don't chase every piece of hype and don't put all your eggs in one basket.
The recipe for a successful digital campaign is simple, says Christoph Kehren: Don't chase every piece of hype and don't put all your eggs in one basket.
Christoph Kehren has seen many trends, buzzwords, and supposed shifts in paradigms come and go. When social media arrived, many people announced it was the end of the website. And mobiles were expected to bring about the demise of the desktop computer. According to others, nobody would still be reading blogs today, and GIFs would become a completely outdated format.
"So many mechanisms and technologies have been written off in the Net. But I have never seen one thing suddenly come along to completely replace another. ... OK, except for Flash maybe."
Christoph Kehren
At the moment, everybody is focusing on content in their campaigns. Next, technologies such as augmented reality and artificial intelligence will set new standards. The recipe for success for a good digital campaign is and remains simple – there is no point in merely chasing the next new trend or channel. Ultimately, the best route is always a mix of measures that are perfectly adapted to the target group.